Weight Loss Success in Sydney
Before & After Bariatric Surgery
Rebecca, 36-year-old lady
Before surgery - November 2010
Body weight 145 kg, BMI - 51.7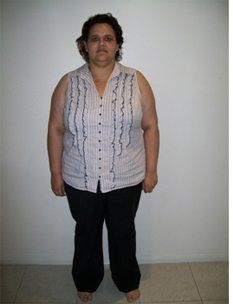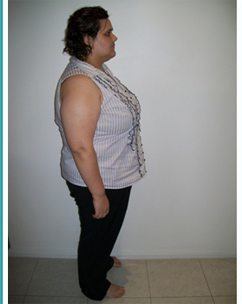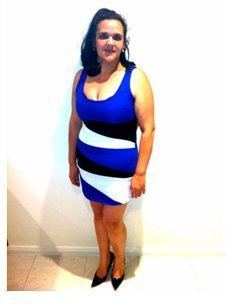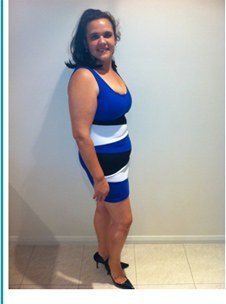 Rebecca's story:
Before surgery:
Tried exercise, starvation, hunger suppressants, but felt it was a constant struggle
It was a vicious circle and she felt trapped
Saw her friend taking control of his life after weight loss surgery
Opted for long life solution to manage her weight and become fit and healthy
Like most patients she was very skeptical, worried and thought that the operation is going to be extreme
Day of Surgery
Was not nervous or scared at the thought of having surgery - she was just excited
Was amazed at the fact that there was no postoperative pain
After Surgery
Felt hard to describe the feeling of seeing the food and not having a desire to eat it
First big lesson after surgery - food no longer ruled her life
Weight started coming off, all the medical conditions disappeared and she started feeling great
Felt emotional while buying much smaller size clothes at the shop
At the first anniversary of her surgery Rebecca states
"I now look at larger people and I can see through the masks they hold up and see the sadness they hold inside and my heart breaks for them, I know the pain they feel, emotionally, physically and mentally. For those who have never been overweight, there is no way to understand this. For me this journey has done more than just help me lose weight, it has changed me as a person, it really has given me a new life, a life that is full of happiness within myself and love for myself. I have learnt healthy eating habits, how to listen to what my body needs, when I am full and when my body 'needs' food, not 'wants' it."
If you would like to read a full Rebecca's story - please click here.
Schedule a Consultation
Advanced Surgicare provides three weight loss clinic locations to serve you in Kogarah, Campbelltown and Bella Vista which allows a short trip for anyone seeking bariatric surgery services in Penrith, Camden, Blacktown, Castle Hill, Baulkham Hills, Hurstville, Rockdale, Miranda, Caringbah, Harrington Park, and Narellan. To schedule a consultation with Dr. Kuzinkovas, please contact Advanced Surgicare Clinic by calling 1300 551 533.